Image Manipulation Service, Ghost Mannequin Service is used to increase the look of an image. Especially, it is very needy for cloth image editing service. You will find a lot of Image Manipulation Service but Ghost Mannequin Service, Neck Join Service and Invisible Mannequin Service is the most popular service among of them as well as Cloth Image Editing Service.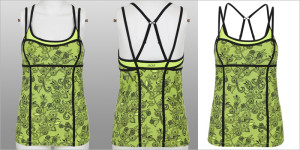 Who may need Image Manipulation Service Ghost Mannequin Service?
If you are a businessman or an entrepreneur and you need to separate your images from the other objects? Then the invisible mannequin service is very needy for you. If you have many products images with different objects and need to only keep the products image except others then you can use this service. It is also popularly used in advertising agencies, E-commerce, visual arts, fashion industries, catalog companies and many other individual purposes.
Benefits of using Invisible Mannequin Service.
The invisible mannequin service lets you remove all unwanted objects from the products images. These services give you the desired effects and results which you wanted. The Image Manipulation Service or Neck Join Service lets you separate an image from other objects and the Invisible Ghost Mannequin Service helps you to replace and fix the missing object of an image. This service also enables you to add and edit watermark or change the effects of your images shadow, change eye color, red eye reduction, background and color, image resize and much more. You can also restore your damaged images with this service and create a unique image with special effect. It also lets you edit the color of any part of an image such as lips or the dress of the mannequin or the model.
Neck Join Service and what others you will get from us.
As a professional service provider, we will give you all kinds of image manipulation service like ghost mannequin service, neck join service. We always try our best to give you the high-quality support. We will knock out the unwanted composition object. Then attach a specified part of an image and give it extra attention. Finally, edit the color of the old images which are inappropriate for it. We will give you a top class image by considering your interest. 
Our approach on Cloth Neck Join and Ghost Mannequin Service.
Our experts have a long time working experience. Moreover, they have completed many projects with 100% job success and quality. They are able to complete your work without any delay. You will also find our services at a cheap rate. We will always try our best to understand what you want. Then give you the best services according to your demand. Doesn't it enough to prove ourselves?
A good and long term business always rely on quality and honesty. So, we always give our highest priority to these 2 facts. But if you feel any doubt about our services, you can Assign A Trial Job to check our quality and ability. Hope it is one of the best ways for you to consider us as an initial go before order.