Professional Image Editing Service

Sample Image / Portfolio

Affordable Price, Easy to Ask For A Quote!
 Our starting price $0.50/each is only for basic complexity photo cut out service. As a reference, the basic complexity photo should be a simple product or square type box/package or something like that.
If you think your photo maybe a little bit difficult than basic criteria, then please feel free to ask for a quotation. Don't worry, we will get back usually instant or within one-three hours maximum.
Professional Image Cut Out Service at Cut Out Quick
Cut Out Quick is a Professional Image Editing Service provider, based on real quick turnaround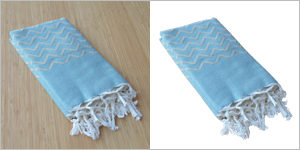 Image Cut Out Service. We are very aware of quality results which called Professional in the market. If you own a Web-Store to sell your vintage online or preparing to make a catalogue for your product, then probably you will be in need of some fresh looking product photo to post into your presence, online or offline. In that case; you can outsource your raw photo to us, no matter which device you used to take the shot, your Smart Phone or digital SLR. We are very good at Image Clipping Path Service, as well as Image Cutout Servicewithout losing resolution. You can also ask us to retouch your photo to correct imperfection around. You can also ask us to prepare your images for eBay or Amazon upload. We will edit them maintaining eBay and Amazon Image Requirement.
Best Reliable Image Cut Out Service Provider
We do not only clip your images but we also do that in a timely manner, mean you can expect to get your Image Editing Service done within a few hours. We are Quick, but no short cut way. Cutout Image by not escaping a single detail of the main object is our goal, even if that would come with a single one or thousands of quantity. Results will remain same. We assure you 100% Satisfaction Guarantee assisting by our professional in-house designer hands, no any automatic bullshit techniques. Cost Efficient Image Editing Service is our another specification where the price starts at only $0.50 USD /each for simple Image Clipping Path Services or Image Cutout Service. We also have a Partnership Program where anyone who will have regular or big volume image, could take advantage of volume/bulk/monthly discount with month end invoicing facility.
Product Image Cut Out and Image Optimization Service with quick turnaround guarantee.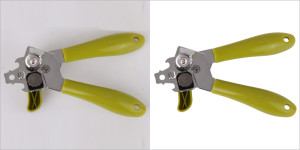 Not only we are professional and quicker on product Photo Cut Out Service and other services like: Image Cutout Service, Image Cropping Service or Image Resize Service, Image Optimisation Service, Product Photo Retouch, Image Background Remove but we also turn them around in a real quick way. Our default  Standard Delivery Time is 24 Hours after submitting the job, that means you can expect your image back within maximum 24 hours by default, but we can also prioritise any urgent request like within few hours delivery. Don't even think by mistake that your time will be a waste but you can expect to get an awesome resulted Photoshop Cut Out at the end of the session of Trial or Projects. You can also ASK FOR QUOTATION to know the cost and whether how we can assist with your image batch before submitting an order. Or, ask any question by Contacting Us anytime, any day, even on holiday or weekend. We will get back within 1-3 hour(s) with the right thing back.
Want to See Our Work Results in Your Images?
We offer a FREE TRIAL option for two images. And it won't take more than one hour.