Image Cut Out Service or Photo Background Remove Service is an important step to edit images.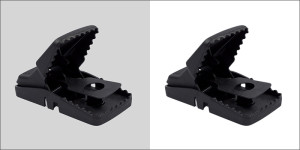 Image Cut Out technique used to make a new image from the previous one to make it more meaningful, and engaging. Cut Out Quick is a brand of Photoshop ninja and very expert in cutout images and photo retouch. So, if you are looking for the best Image Cut Out Service or Photo Background Remove Service provider, then you are in the right place. We are here to make your images look more meaningful with more impressions, that means more engagement and sells.
Purpose of Image Cut Out Service and Photo Background Remove Service
This Photoshop technique let you extract any part of an image and then paste it into another image or background. It's also important for commercial and online product shop purposes because product pictures are the only things to show it to your visitor or seller and it's also a major key for both marketing and promotions to expand their look and value. Image cut out service or photo background remove service also helps you to cut out images, masking and removing them from the background and placed them on any preferred background that gives a new professional look, effect, and a nice meaning to an image that increase the leads.
Reasons for using our Image Cutout Service.
So, why should you use our service to get your image cut out? Well, let's explain it.
We give the exact result for cutting out an image to our valuable clients according to their needs and we have a long time experience to works with this field. We are using the latest tools and technology to remove the unwanted area from an image like Adobe Photoshop, Illustrator etc.
At first, we use the pen tool in the outline of the object that is needed to be moved or taken off. Then we manipulate the image shape, edit, or isolate the expected part of the image. When editing completed, we remove the image back. After removing the extra unnecessary area of an image, we place the main object onto a white or transparent background and add the eye-catching shadow under the object if our client required. We will help you to make a new photo where the new image comes with a new look and carries a new and suitable meaning for both of your product and your brand.

What can you expect from our Photoshop experts?
We believe in heart and soul that you will use our service to get a highly make images for your brand. So, we will try our best to give you a better service and bring satisfaction in your mind. We also believe that good services are also a necessary thing to make a good relationship between our valuable clients and us. So, we are always working hard trying our best to supply you a high quality and world class Image Cut Out Service with Photo Background Remove Service. We are able to complete your work before the deadline, even in the quickest manner. We also provide you services in line with your requirements, and effective supervision and project coordination. We also offer you a low-cost charge than the others.
Save your time and money getting our image cutout service
Outsourcing photo cutout service is not only for saving money or time, it's important to keep the precious quality all the time, even on big volume image workload. Because, we do them with the same priority, one or thousands comes each time. Doing one or few image work seems can handleable by self-effort. But when it comes with the bounce of quality like 20, 30 or hundred(s), it seems to need help from someone professional, or a professional image editing agency. In that case, we handle all the thing professional quality, quick turnaround, including seamless support all the time. And for an affordable cost, obviously. Where the price starts at only US$ 0.50 /each for simple product image clipping which can take maximum 10 minutes to clip/edit. And next morning turnaround, which means a standard 24 hours turnaround, and you can use urgent order facility if it really needs to be done within an hour or few.
So, now you may know something about us. No more delay, come to us and take our service to prove ourselves. But, we are confidently saying that we always try to render a professional Image Cut Out Service to our clients so you will never be disappointed getting service from.